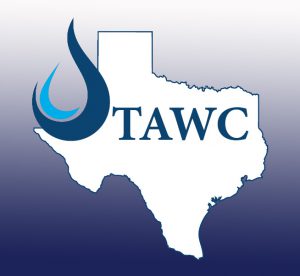 Texas Alliance for Water Conservation (TAWC) was formed in 2005. The TAWC program links research with on-farm project sites that demonstrate water savings and maintain profitability through the use of alternative production systems, water saving technologies, and various crop management tools. As water becomes more limited, the ability of agriculture to remain both productive and profitable hangs in the balance. This project bridges the gap between innovations and "real-world" agriculture through a tighter coalition and information exchange between researchers, industry, commodities, and production agriculture.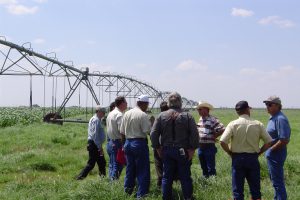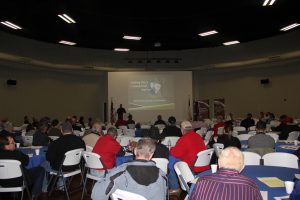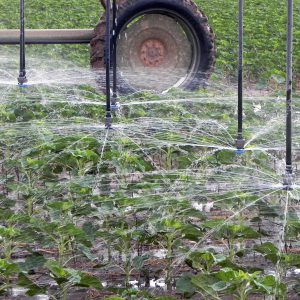 The tools provided through this site are made possible due to the partnership between TAWC and the Texas Tech University West Texas Mesonet (WTM). WTM provides the climate data from over 110 weather stations located throughout the West Texas High Plains. The broad coverage area of these stations allows a producer to select the station nearest his/her farm to better represent the climate most representative of that particular farm's location.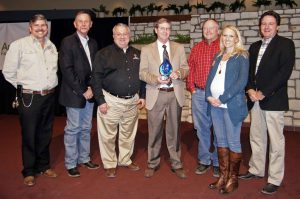 Awards

2011 Finalist – Texas Environmental Excellence Awards, A program of the Texas Commission on Environmental Quality
2012 – The Blue Legacy Award in Agriculture. Awarded by: ' SAVE TEXAS WATER', Water Conservation Advisory Council.
2013 – Integrated Water Resources Management Award. Awarded by AWRA
2014 – Texas Environmental Excellence Award winner – Agriculture Category.
2016 – National Water & Energy Conservation Award, Irrigation Association, Las Vegas Nevada.
2018 – Field to Market Farmer Spotlight – TAWC Producers Glenn Schur & Eddie Teeter.
2019 – Field to Market Farmer Spotlight – TAWC Producer Lloyd Arthur.
2019 – Outstanding Research Proposal at Association for Communication Excellence – TAWC Graduate Student Maggie Elliot.
The Future
Promote alternative management strategies, systems, customized web-based tools, outreach engagement, and on-farm education and demonstration for the conservation of all of our precious natural resources.